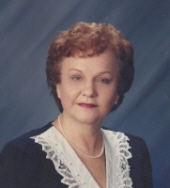 Obituary for Bertha Lynell Wheeler
Bertha Lynell Wheeler

WHEELER, Bertha Lynell, 75, of Brandon, passed away on Thursday, December 12, 2013. She is survived by her son, Kevin L. (Jeanelle) Routh, Brandon; daughters, Janet (David) Givens, White, GA, Susan (Mike) Peppers, Austin, TX and Carol (Michael) Sligh, Brandon; sisters, JoAnn Dunn, Bowling Green, FL and Zelda Shenning, Brandon; 6 grandchildren and 3 great-grandchildren.

Funeral Information

Funeral services will be held 2:00 P.M. Monday, December 16, 2013, at Southern Funeral Care, 10510 Riverview Drive, Riverview, with the family receiving friends one hour prior to services. Interment will follow at Dover Cemetery.