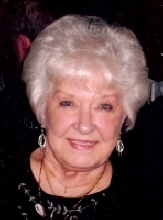 Obituary for Patti Jean Martin Schiro
Patti Jean Martin Schiro

SCHIRO, Patti Martin, of Brandon, went to be with her Lord on Sunday, January 23, 2011. Born in Nashville, TN, February 29, 1936, she moved to Tampa in 1967. She was a nurse at St. Joseph's Hospital from 1970 to 1983 and at Brandon Regional Hospital from 1984 until her retirement in 2001. She was a loyal member of the Lady's Auxillary of the Fraternal Order of Eagles #3566, Valrico since 2000. She is survived by her husband, of 26 years, Roy; daughters, Donna (Michael) Simpkins, Dawn (Jack) Poole, Cheryl (Ski) Gretsky and Shelly (James) Phillips; 9 grandchildren and 8 great-grandchildren.

Funeral Information

There will be a Celebration of Life Service at the Eagles Lodge on Sunday, February 13, 2011 at 2:00 P.M. till.