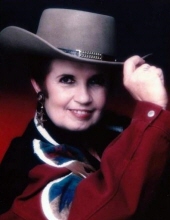 Obituary for Beverly Sue Bryan
Beverly Sue Bryan (nee Graham), the only child of Sterling and Dorothy Graham, passed away on Friday, July 8th, 2022, from cancer. She was 86 years old.

Born in Toledo, Ohio during the Great Depression, Beverly spent her childhood at her family's home in Point Place, near Lake Erie. She attended public school in Toledo, where her classmates included women's rights activist Gloria Steinem. Her father served in the USNR during WWII as a cryptographer and later worked in a bank. Her mother was a proficient seamstress, for both the Lion Store and her daughter, and also a buyer for a jeweler. After school and on weekends, Beverly rode horses, a passion that would endure her entire life.

After dating local actor Jamie Farr (later "Klinger" on M*A*S*H) before he traded Toledo for Hollywood, Beverly wed pharmaceutical salesman Gary Noller, with whom she lived in Indiana, Michigan and Florida. They had five children: David, Brian, Pamela, Laurie, and Kathryn (Kit). While residing in Detroit – where all her children except David were born – the family built a cottage on a quiet lake near Gaylord, Michigan, to enjoy summers and weekends. They eventually left the Motor City for a three-acre farm in Romeo, Michigan. Beverly then got her first Quarter Horse, Doodle Twist, rekindling her childhood hobby.

More horses followed and the family soon moved to a larger, forty-acre farm in Yale, Michigan. Here, they also raised cows, pigs, ducks, chickens, rabbits, and geese, even growing their own hay, while Gary continued to work for Mead Johnson. Much of their free time was spent at state fairs, rodeos, 4-H shows, and horse shows. Finally tiring of Michigan's long winters, in 1974 Beverly and her family (except for David, who'd joined the Air Force) left the Great Lakes State for Florida, where they bought a fish camp/motel at the mouth of the Suwannee River. Several of the horses traveled with them in a trailer; everything else was auctioned off.

Due to a recession, the camp soon folded, taking with it the family's life savings. Having lost everything, they moved farther south to Valrico, Florida. Gary quickly rebounded by starting a nursery business, selling wholesale baskets from Asia to stores while Beverly worked odd jobs. These and other challenges placed a great strain on the family and, in turn, the marriage of Gary and Beverly.

After her 1979 divorce from Gary, Beverly wed local Floridian Fred Bryan, who used to play guitar on a local radio show with his vintage Gibson and had retired from the railroad. The same year, one of her children reigned as Tampa's Junior Miss. Beverly stayed with Fred until his death in 2011.

Although she would become unable to ride due to her age, she continued to breed Quarter Horses and spent the rest of her life in Riverview, Florida, on a three-acre farm with many pets, including her favorite dog, Skipper. In her later years, Beverly sold real estate in the Tampa Bay area, specializing in horse properties. She had always loved a good joke and was making wisecracks right up until she left for the hospice house where she was to pass away only a few days later, having outlived all of her horses but one, both husbands, and most of her friends.

She is survived by five children: David Noller, a retired IBM engineer; Brian (Miwa) Noller, a State Department diplomat; Pamela Noller, a Registered Nurse; Laurie Noller, a writer; and Kathryn Noller, an entrepreneur and television costumer; one stepchild, Michael (Cindy) Bryan; nine grandchildren, Adam (Christin) Walters, Matthew Noller, Lennard (Angelika Beck) Noller, Alec Noller, Vivian Noller, Trent Spencer, Rhett Spencer, Zachary Lastinger, and Marian (Aimi) Noller; three great-grandchildren, Anna Walters, Kayla Bryan, and Theodor Noller; and Goldie the horse. Hopefully, she is now riding Doodle Twist, with her little dog Skipper following close by, up on a farm of her own once again.

In lieu of flowers, the family requests donations to the Humane Society of Tampa Bay.
Read More
Events