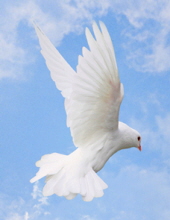 Obituary for Dina Dipilato
It is with great sadness that my wife Dina DiPilato has lost her long battle for life. She was a NYC social worker for child protective services for 20 years and retired after getting hurt many times on the job and failing health. She had a child which was lost in a tragic accident at 10 years old. We met 20 years ago and I had a 10 year old son. Dina remark as one door closes another opens. We married on 03/30/03 on a cruise ship and the wedding party came along. We moved here 15 years ago from NYC. She picked Del Web Southshore Falls development after looking for over a year. She was active here in the women's club being vice president and then president. Also she was the head of the theater group organizing shows for residences to see. Her second love was the theater. She was a cast member in the NYC Shakespeare theater group doing plays for over ten years. When we moved here she teamed up with a friend to open a dinner theater in Sun City. After that she form Play Dead Murder Mysteries company and took her shows on the road doing shows at our development and other senior centers around Tampa. She was a walking miracle. She was born with type 1 diabetes which caused her kidneys to die 20 years ago. Her sister came forward and gave her a new chance at life with hers. She was lucky they just started doing a double transplant procedure with the pancreas Over the next year we went to the hospital several times, First as a backup and finally moved up the list and she got her double transplant. Five years later she went blind in both eyes which were restored with a new operation. Her pancreas died 10 years after her 1st transplant and she was able to get a 2nd at Tampa General.
Services will be private.
Read More
Events