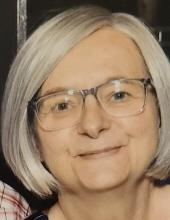 Obituary for Yvonne Kay Bryant
Yvonne Kay (Burnett) Bryant of Brooksville, FL, passed away peacefully on December 31, 2022 surrounded by family and friends.
Yvonne was born to Arthur and Wanda Burnett in 1954. She grew up in Wolcott, NY, where she met and married her husband, Tom. She graduated from North Rose-Wolcott High School in 1972 and then attended Bryant and Stratton college. Yvonne held various office positions at Xerox and at different school districts. Yvonne most recently retired from Hudson Academy as the ESE Guidance Counselor.
Yvonne was an active member of the Jehovah's Witnesses. She enjoyed reading, knitting, and spending time with her grandchildren. She and her husband Tom, enjoyed traveling and going on cruises with friends.
Yvonne is survived by her loving husband, Tom; her parents, Arthur and Wanda; her sisters, Laurie Crane and Darlene Baker; her brothers, Ronald and Joseph; her three children, Jaime (Jeremy), Jeremy (Amber), and Rachel (Josh); her grandchildren, Jayden, Kolton, Izella, Ryan, Liam and Baby Girl Bryant (coming soon).
In lieu of flowers, donations can be made to Brooksville East Kingdom Hall of Jehovah Witness and LifePath Hospice.
A celebration of life will be arranged at a future time.
Read More