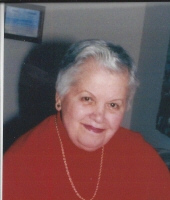 Obituary for Yolanda L. Rodante
Yolanda L. Rodante

RODANTE, Yolanda L., 94, of Tampa, passed away on Wednesday, November 12, 2014. A native of Brooklyn, NY, she resided here most of her lifetime and was a member of Sons of Italy, La Nuova Sicilia Lodge #1251 and was Catholic. She is survived by her sons, Frank (Linda), Robert (Paula) and Jerry (Christine) Rodante; 5 grandchildren and 10 great-grandchildren.

Funeral Information

Funeral services will be held 12:00 P.M. Friday, November 14, 2014, at Southern Funeral Care, 10510 Riverview Drive, Riverview, with the family receiving friends one hour prior to services. Entombment will follow at Myrtle Hill Memorial Park, Tampa.