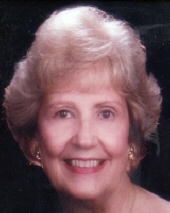 Obituary for Wilma Jean MacDonald
Wilma Jean MacDonald

MACDONALD, Wilma Jean, 82, of Brandon, FL, passed away on Tuesday, February 24, 2015. Survived by her daughters, Margie Daniels of Brandon, Lisa (Jack) Hills of Lake Orion, MI, and Kimberly (Tommy) Boland of Fort Lauderdale, FL; sister, Joyce (Ed) Masilunas of Montclair, New Jersey; grandchildren, Madison A. (Monica) Daniels, Daniel R. (Anna) Maroudis, Carl F. (Rebecca) Maroudis, Brock, Jenna, Katie and Zack Boland and many great-grandchildren, nieces, nephews and cousins.