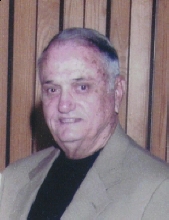 Obituary for William H. "Bill" Blevins
W.H. "Bill" Blevins

BLEVINS, W.H. "Bill", 75, of Valrico, FL, passed away on Saturday, July 18, 2009. The son of Mary and Henry Blevins, Bill grew up in Birmingham, AL, attended Inglenook Elementary and graduated from Phillips High School where he was a member of the football and track teams. He served 3 years in the U.S. Army 10th Special Forces Green Berets and then returned to Birmingham to start his professional career at Ketona Chemical, when it was a new company. During the 7 years he worked there, he attended Howard College (now Sanford College, the year they opened their doors) and UAB. He left Ketona to work with Chemical and Industrial Corp. as a start-up engineer. He moved his family to Tampa in 1963 where they made their home and he became Production Manager, and later President and General Manager, with Nitram Chemical, Inc. for 20 years. He was a co-founder, owner and President of Trade Mark Nitrogen Corp. until he retired. He was a member of the First United Methodist Church of Brandon, Brandon Masonic Lodge #114, F. A.M., Scottish Rite, Egypt Temple Shrine, East Chamber of Commerce, Exchange Club and Buckhorn Springs Golf and Country Club. He is survived by his wife of 56 years, Joan H. Blevins; daughter, Janet B. (Bobby) Swilley; son, William E. "Bill" (Mildred) Blevins; 3 sisters, Betty Pemberton, Rosemary Graves and Sharon Hill; granddaughter, Elizabeth J. (Joseph) Gibson; grandsons, William E. Blevins, II and Andre C. Blevins and great-grandson, Alexander Gibson.

Funeral Information

Memorial services will be conducted 2:00 P.M. Thursday, July 23, 2009, at the First United Methodist Church of Brandon, 120 N. Knights Ave., Brandon, FL 33510, with a reception to follow in the fellowship hall. Graveside services will be 2:00 P.M. Friday, July 31, 2009, at Elmwood Cemetery, Birmingham, AL.