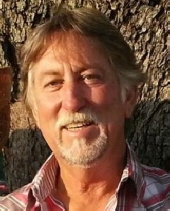 Obituary for William Gary Goolsby
William "Gary" Goolsby

GOOLSBY, William "Gary" of Riverview, passed away on Thursday, August 20, 2015, surrounded by loved ones. He was a loving father, great friend and mentor who touched hundreds of lives. Born in Plant City and raised in Riverview, he graduated from East Bay High School, Class of 75. He was the epitome of "old Riverview," being an avid fisherman who spent his life on the water from his baptism in the Alafia River (Rice Creek) to his final days here with us. A very hard worker, but anytime not at work, he was with his family and friends. Young at heart, he continued to play softball, go boating, and root for local sports teams, "Go Bucs!" He was preceded in death by his wife, Carol "Lynn" Goolsby, daughter Kara Goolsby, and other loved ones. He is survived by his daughters, Alicia Hatcher, Tiffany Goolsby and Rachell Flores and his son Ryan Goolsby; grandchildren, Dawson, Allison and Lynsey; parents, Jannett Goolsby and Guy Goolsby; siblings, Cheryl "Cherri" Tillet (Jimmy), Robert "Bobby" Goolsby (ViVi) and Edwin "Eddie" Goolsby (Marcia); long-time companion and friend, Melinda Hampton.

Funeral Information

Funeral services will be held 11:00 A.M. Saturday, August 29, 2015, at the First Baptist Church of Riverview, with the family receiving friends one hour prior to services. Interment will follow at Bloomingdale Cemetery. There will be a Celebration of Life following all formal services at 10621 Goolsby Lane, Riverview, FL 33569.
Read More