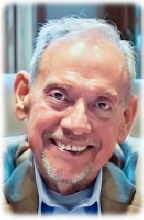 Obituary for William F. Timmons Sr.
William F. Timmons, Sr.

TIMMONS, Sr., William F., 73, of Tampa, FL, formerly of Columbia, IL, passed away on December 18, 2013, at Tampa General Hospital. He was born November 23, 1940, in St. Louis, MO, son of the late Lester G., Sr., and Virginia (Jones) Timmons. He was married to Cynthia (Prewitt) Timmons, who survives him. William spent most of his life in Columbia, IL, and attended St Paul United Church of Christ. He began his life working on the family farm attending a one room schoolhouse. He later became a successful businessman and entrepreneur, starting his first business, a car refurbishment company, at the age of 16. After graduating, he worked for International Harvester as a mechanic, shop steward, and later union and management negotiator. He went on to work for Motor Transportation Company, starting out as a mechanic, he quickly rose to the Senior Vice President position at age 30. After earning a degree in business administration from Washington University, he joined PET Milk Corporation and lead their company as Vice President of Sales. After leaving PET, he owned and operated Main Street Pizza throughout Columbia, IL, and St. Louis, MO, for 5 years. Following his dreams, William then became a consultant for United Biscuit and traveled the world. Settling down with his family, William founded Food Team, Inc. As his business grew, William expanded creating Resources in Food and Food Team, which later became All Team Staffing All Team Franchise Corporation. An avid sailor, he opted to move All Team Franchise Corporation to Florida to be next to the water. He was a loving husband, father, stepfather, grandfather, great-grandfather, brother, and friend who will truly be missed. Also surviving are his daughters, Michelle Timmons, Lisa (Brian) Tilley, Kimberley (Justin) Siegel, and Kayla Timmons, sons, Randall (Elizabeth) Timmons, and Kristopher (Lisa) Timmons, step-children, Shawn (Laura) Eagan, Keith (Sharleen) George, and Victoria, Dillon, and Sydney Weaver, 16 grandchildren and 4 great-grandchildren, sister, Rosetta (Clarence) Thomas, and brother, Robert (Debbie) Timmons. He was also preceded in death by his son, William F. Timmons Jr., brother, Lester G. Timmons Jr., and his sister, Glenda Pretto.

Funeral Information

Visitation will be Friday, December 27, 2013, 5:00 pm - 7:00 pm, at St. Paul United Church of Christ, Columbia, IL, with Funeral Services to be held at 7:00 pm, at Church, with Pastor Bob Goddard, officiating. Graveside services will be held at Ava-Evergreen Cemetery, Ava, IL, on Saturday December 28, at 11:00 am.