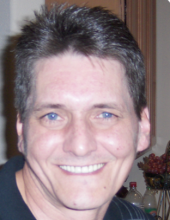 Obituary for William David Engel
William (Bill) David Engel 66, of Temple Terrace passed away on Monday, October 25, 2021 surrounded by family and closest friends.

Bill was born on September 20,1955 to David and Mary Wright in Evanston, IL, but lived in Chicago, the city he loved. As a young boy he was adopted by James Engel who became his "beloved dad".

At age 16 his family moved to Greensboro, NC. With a gentle sense of humor, he recalled the move as culture shock. Later on Bill moved to Tampa, FL. He used to say it was the right thing, because that was a year Tampa was hosting the Super Bowl. Bill was a huge fan of football. He was a die hard fan of the Chicago Bears. That was one of the greatest things about Bill that no matter how bad the Bears would lose a game he was still proud of them. Bill would host fantasy football league events at his house and it was always a great day filled with friends. Bill even has a room in his home filled with Chicago memorabilia……..the "Chicago room".

Bill started his career as a professional server/manager at Chi-Chi's. When he moved to Tampa, he worked at Ristorante Francesco and later at Cafe Don Jose where he met many of his friends. Bill was excellent at his job and made people smile all of the time. He also made the best Purple Hooter shot, if anyone ordered the drink at the restaurant Bill would make it, because it was so good. The last several years of his life he worked at the Cheesecake Factory at Brandon Town Center Mall, where he made many more friends.

Bill loved music, especially "rock n roll". Friends used to call him a walking encyclopedia of "rock n roll" because he would state random facts about music bands. Bill loved going to concerts and over the years he saw some great bands. At his house he has framed concert tickets that always strike a great conversation.

Bill enjoyed reading books, watching movies, and going out on the boat with friends. Next time you see the movie Goodfellas, think of Bill because he could quote the whole movie. Bill also loved watching re-runs of the Three Stooges. They always made him laugh so hard. He also had a great love of dogs and had many over his lifetime. He took great pleasure in sharing good food with friends and loved the good conversations that went along with that.

Bill was a very kind man with a gentle heart. Lucy, a very dear long-time friend, stated "Bill became my America" after coming to the US from Slovakia, because of his caring and kind ways. He will be missed by his family and his friends.

He is survived by his wife Michelle Engel, sisters: Debbie Devine, Barbara Walls, Kathy Reeder, and Stacey Meredith, birth father Dave Wright, many nieces and nephews, and 1 special grandniece Iyla.

The family will be receiving friends for a "Celebration of Life" on Saturday, October 30, 2021, between 4 pm-8 pm, at 8707 Coral Dawn Ct., Temple Terrace, FL. 33637


In lieu of flowers please make donations to The Humane Society.
Read More
Memorial Contribution