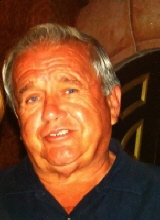 Obituary for William Bruce Schaefer
William Bruce Schaefer

SCHAEFER, William Bruce, 71, of Tampa, passed away on Sunday, October 3, 2010. A native of Long Island, N.Y., he had resided here for 31 years and was a member of the Industrial Marine Maintenance Club. Dedicated, Strong, Loving, and The Best a Man Can be.... We will love and miss you always! He is survived by his 4 sons, Glenn, Wayne, Brian and Billy Schaefer; daughter, Betty Anne Miesner; sister, Florence Wayne and 8 grandchildren.

Funeral Information

Funeral services will be conducted 5:30 P.M. Wednesday, October 6, 2010, at Southern Funeral Care, 10510 Riverview Drive, Riverview, with the family receiving friends from 4:00 P.M. until service time.