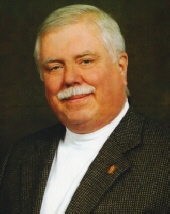 Obituary for Wayne Forrest Judson MD
Wayne Forrest Judson, MD

W. Forrest Judson

Dr. Judson was born December 10, 1946, in Cleveland, Ohio and moved at a young age to Elmhurst, Illinois where his father began a career as a General Surgeon. As a boy, when not delivering newspapers, he enjoyed playing baseball with his younger brother Keith. Jud, as his friends would call him, held a keen interest in anything that had to do with science and was fascinated by animals of all types. He graduated from York High School in 1964 and decided to move to warmer weather and attend the University of Florida earning a B.S. in Zoology in 1968.

During his time in Gainesville, Jud earned multiple academic honors, was a brother of the Sigma Phi Epsilon fraternity, and even played a large role in Gator Growl, the universitys homecoming main event. Perhaps his biggest accomplishment there, however, is finding and marrying the love of his life and wife of 47 years, Dorothy.

Together, Dot and Jud moved to Atlanta, Georgia, where Jud worked and studied at Emory Universitys School of Medicine to achieve his dream of earning a degree in medicine. While at Emory, he earned recognition as a US Naval Scholar, served as Research Assistant, and graduated with honors in 1972 with his eyes set for a career in surgery.

From 1973-1974 Jud entered a straight surgical internship at the University of Louisville and soon after entered the US Naval Flight School in Pensacola as a Flight Surgeon. His service took him abroad to Korea, the Philippines, Japan, and South Vietnam. During Lt. Judsons service, he was twice named Flight Surgeon of the Year throughout the entire US Navy and was charged with organizing the entire Vietnamese refugee medical treatment and screening protocols during the fall of Saigon. His career with the Navy would end with an honorable discharge while stationed in Pensacola, Florida in 1977.

Also in 1977, Dot and Jud would welcome their only child into the world, Christopher. From there, they moved back to Louisville to continue his surgical training with a surgical residency where he would be elected Chief Resident Surgeon. Jud then pursued a fellowship program in Plastic and Reconstructive Surgery at the University of Louisville from 1981-1983 where he was elected Chief once again. During his tenure, he was also trained as a Fellow in Surgical Oncology and as a Hand Fellow at the world renowned Kleinert Kutz Hand Center. During Juds training as a surgeon, his wife would use her artistic talents to provide medical illustrations for surgical textbooks when sitting in various surgeries.

At the conclusion of his surgical training, Dr. Judson once again sought a warmer climate. He found a home in Brandon, Florida. In 1983, with the tireless help of his wife, he began a career in private practice focusing on all areas of Plastic and Reconstructive Surgery. To build his practice, Jud joined staff at University Community Hospital, Tampa General, and Brandon Hospital and took emergency call for all three. As his practice began to flourish, he concentrated his efforts to the Brandon area served on several hospital and medical staff committees. Throughout his tenure at the hospital, Dr. Judson served as Vice Chief of Surgery from 1986-1989 and Chief of Surgery from 1996-1997, 1998-2000, and 2004-2005. Of all his accolades, he was most proud of being named Physician of the Year in 2013.

During his long career, Dr. Judson evolved as a surgeon focusing much of his efforts on the reconstructive and wound care side of Plastic Surgery. This type of commitment was easily filled by his huge heart. He loved helping people and did many charitable things during his lifetime most of which went unnoticed by those around him because he we was silent about his kind deeds.

Outside of medicine, he took on many roles as well. He was a proud member of the Brandon Rotary Club, Little League coach, foreign ministry volunteer, and past president of the American Cancer society to name a few. He also took on a role as grandfather in 2007 with his grandson Jacob and again in 2009 with his granddaughter Avery. He refused to call his sons wife, Joy, a daughter-in-law. Instead he opted to bestow on her the title of the daughter he never got to have.

In his spare time, he enjoyed reading, writing, taking care of his fish, loving on his dogs, and spending time with his family. Jud loved to travel and would spend a great deal of time on Oxbow Lake in Presque Isle, Wisconsin with Dorothy. He loved all types of music and his iPod playlists were endless.

Sadly, in the early morning of Wednesday, July 5, 2017, Jud peacefully took his final breath with Dorothy by his side. Those Forrest left behind will forever remember him as a great man who did great things. The greatest of all is what he was able to do for others and how he treated those around him.

I love you Dad, CJ.

Funeral Information

A Celebration of Life service will be held 4:00 P.M. Monday, July 10, 2017, at Southern Funeral Care, 10510 Riverview Dr., Riverview, with the family receiving friends one hour prior to services.