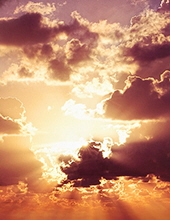 Obituary for Tyson Marshall Pasour
Tyson Marshall Pasour, 78, of Brandon, Florida passed away Wednesday, November 15, 2022, at Tampa General Hospital after a brief stay. His unyielding commitment to his family and career were the cornerstones of his life.
Tyson was born July 13, 1944, in Gastonia, NC to the late Tyson Alexandra and the late Susie Craig Pasour. He spent his childhood and teen years growing up in Gastonia, North Carolina. He completed his college education at Johnson C. Smith University in Charlotte, North Carolina where he graduated with a BA Degree in History and Political Science. Tyson not only excelled academically but also met the love of his life, Elaine Mebane while in college. They married on May 30, 1965, and for the past 57 years have shared an inseparable bond of mutual admiration and everlasting love.
Shortly after graduation from college, Tyson began his professional career in Charlotte, North Carolina teaching Economics at Second Ward and Myers's Lark High School.
Tyson's keen business acumen was a huge attribute as he accepted a leadership and managerial training program opportunities with the Hartford Insurance Group that would later land he and his family in multiple states throughout the East and West Coasts of this country.
Tyson was a trailblazer in the business world with a successful career of 25 years with the Hartford Insurance Group. He was the first minority to hold many leadership positions within the company. Additionally, he worked tirelessly to incorporate diversity and inclusion in the day-to-day activities by mentoring junior employees throughout his career. His company relocations to San Francisco, CA, Oakland, CA, Naugatuck, Conn, and Utica, NY served as stepping stones, teaching moments, and increased opportunities for his wonderful wife and children, Karen and Fredrick.
As Tyson transitioned from his hectic business career, he opted for a calmer lifestyle with his loving wife Elaine as they moved south to Brandon, FL. As the ultimate learner, Tyson's ended his career as he started, as a middle school teacher in the Hillsborough Schools in Tampa, Florida. An avid reader, Tyson always kept his head in the game even though he was slowly transitioning to a more fulfilled life in sunny Florida.
Tyson obtained many accolades during his career, but his most precious role was being a wonderful and caring husband, father, and grandfather. He cherished his relationships with Karen and Fredrick; always available to provide mentoring, firm advice and unconditional love. He left his legacy of an unyielding work ethic of which they carry today in their careers. As the ultimate provider Tyson and his bride Elaine enjoyed all that life offered in sunny Florida. They found joy in the simplest of activities.
Tyson is s survived by his wife, Elaine Mebane Pasour of the home, daughter, Karen Cino-LeBeau, Orlando, FL; son, Fredrick Pasour, Esquire, Silver Spring, MD; grandson Michael Cino, Orlando, FL; sister, Amy Lee Pasour, Falls Church, VA; brother, Donald Pasour; and a host of close family.
Funeral services will be held at Southern Funeral Care on Friday, November 18, 2022, at 11 AM with family receiving friends one hour prior. Interment will follow at Limona Cemetery, Brandon.
Read More
Previous Events
Visitation
Southern Funeral Care and Cremation Services, Inc.
10510 Riverview Drive
Riverview, FL 33578
Service
Southern Funeral Care and Cremation Services, Inc.
10510 Riverview Drive
Riverview, FL 33578
Cemetery Details
Location
Limona Cemetery
1698 Limona Road
Brandon, FL 33510