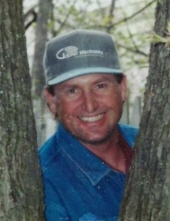 Obituary for Timothy John Downs
On Wednesday, July 29, 2020, Timothy John Downs passed away peacefully at home with his loving family. He was the "best" Father, Brother, Uncle, and Grandfather, and was soon to be a Great Grandfather!

Timothy was born in Mendota, Illinois on October 8, 1954 to Thelma and Richard Downs. He was one of 6 children. Tim worked as a cell tower builder and site manager since the 1980s. This career took him all over the US. Tim had traveled to all but two US states, Hawaii and Alaska. He enjoyed the work and travel but he always found time to stay connected with his family. He was a genuine family man.

Tim is preceded by his parents, and his brother James Downs. He was a beloveded father to his children and their partners, Daniel and Echo Downs, Courtney Downs and James Croxford, and Alexis Downs and Jacob Pariso. Proud Grandfather to Cody, Maya, Anthony, Sophie, Gemma, Jake, and Jaxton. Loving Brother to Richard and Larry Downs, Ruby Cashin and Lucille Robert's. Further survived by many neices, nephews, other relatives and friends.

Tim will be fondly remembered by his family and friends as a loving Father, Friend, and an all around GOOD MAN.

"God saw him getting tired,

And a cure was not to be.

So He put his arms around him,

And whispered "come with me."

With tearful eyes we watched you suffer,

And saw you fade away.

Although we loved you deeply,

We could not make you stay.

A golden heart stopped beating,

Hardworking hands to rest,

God broke our hearts to prove to us,

He only takes the best.
Read More
Events