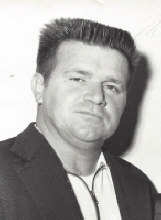 Obituary for Thomas "Tucker" G. Wagner
Thomas "Tucker" G. Wagner

WAGNER, Thomas G. "Tucker", of Brandon, passed away Saturday, June 4, 2016, with family by his side. Born Dec. 5, 1936, in Newark, N.J., Tom led an interesting life. He was 1952 National Roller Derby Champion, an MP in the National Guard, volunteer fire fighter, Master of Flooring, and pizza-maker extraordinaire. He moved to the Brandon area with his family in 1968 and will be best remembered as the Home Town Pizza Man, opening several Pizza Haven restaurants and flipping pizza dough in the annual Brandon 4th of July parade. He was a supporter of the Brandon High School Athletic Club and Boosters for many years. A long-time member of the Brandon Moose Lodge, the Eagles Lodge, and a Lifetime member of the Brandon Elks Lodge, Tom was a true patriot. He was quick witted and always had a joke to share. Predeceased by son, Jeffery Wagner; parents, Dorothy and John Gerista and sisters, Joan-Marie Russo and Bonnie Gerista, he is survived by son, Adam Wagner (Jackie); daughters, JoAnne Wagner, Jean-Marie Reed (Robert) and Audrey Driggers (Darell); numerous grandchildren, great-grandchildren; nieces and nephews.

Funeral Information

A memorial service will be held 2:00 P.M. Sunday, June 12, 2016, at the Brandon Elks Lodge, 800 Centennial Lodge Dr., Brandon.