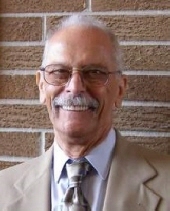 Obituary for Thomas "Tom" Frank Lota
Thomas "Tom" F. Lota

LOTA, Thomas "Tom" F., 63, of Riverview, passed away on Sunday, April 21, 2013. Tom started the wrestling program at Jesuit High School in the 70's, taught at Young Junior High and East Bay High Schools and was the wrestling coach at East Bay High School from 1976 until his retirement in 2001 and was inducted into the National Wrestling Hall of Fame in 2006. He is survived by his wife, Lynnette; son, Thomas F. Lota, Jr.; daughters, Kathryn M. (Dale) Hall and Lynnette L. (Ivan) Reina; mother, Dorothy S. Lota; brother, Charles A. (Gina) Lota; grandchildren, Dalton and Austin Hall and nieces, Jennifer and Kristina Lota.

Funeral Information

Memorial services will be held 2:00 P.M. Saturday, April 27, 2013, in the East Bay High School Gymnasium, 7710 Old Big Bend Rd Gibsonton, FL. The family will receive friends Friday evening, April 26, 2013, from 6:00 until 9:00 P.M. at Southern Funeral Care, 10510 Riverview Drive, Riverview.
Read More