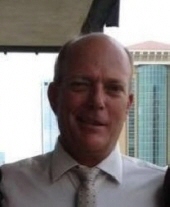 Obituary for Thomas Lee "Tommy" Hatcher
Thomas Lee "Tommy" Hatcher

HATCHER, Thomas L. "Tommy", 56, of Brandon, passed away on Sunday, March 22, 2015, surrounded by loved ones, after a courageous battle with cancer. A native of Midcity, OK, he had resided here since 1973 coming from Indian Harbor Beach, FL. Employed by MLB Construction Service, he enjoyed softball, golf, fishing, spending time with family and friends and was a member of the Independent Softball Association State Hall of Fame. He was preceded in death by his parents, Carmen and Mary Fay Hatcher and sister, Lynn Goolsby. He is survived by his wife of 33 years, Rene; daughter, Cortney; brothers, Clinton (Aubrey) Hatcher, Wally (Paula) Tanner and Larry (Lisa) Tanner; sisters, Cecile Parker and Tina Messer; brother-in-law, Gary Goolsby; step-mother, Harriett Hatcher; mother-in-law, Betty McAulay and many nieces and nephews.

Funeral Information

Funeral services will be held 12:00 P.M. Saturday, March 28, 2015, at West Broad Street Baptist Church, 3809 West Broad Street, Tampa, FL 33614, with the family receiving friends one hour prior to services.