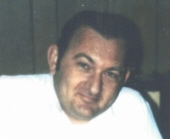 Obituary for Theodore (Ted) Arthur Lysiak
Theodore Arthur (Ted) Lysiak

LYSIAK, Theodore Arthur (Ted), 73, of Wimauma, FL, passed from this life on Friday, April 18, 2014. Born December 19, 1940 in New Castle, PA to the late, Artthur and Helen (Tabisz) Lysiak. He moved to Florida in 1949 and graduated from Jefferson High School in 1958. He served a combined seven years in the Florida National Guard and US Army where he worked as a helicopter mechanic in a Medical Evacuation Detachment in Landsthul, Germany. He later worked for 45 years in the automotive industry at Ferman Oldsmobile and Sharpe Cadillac and the semi-trailer parts industry, retiring from Great Dane Trailers after serving 33 years as their Parts Manager. He is survived by his wife of 33 years, Norma Jean Lysiak, and her children, Roxanne Edwards, Brian Mills, Nancy Rouse and David Parslow; 7 grandchildren; 9 great-grandchildren; 1 great-great-grandson and his sister, Cecelia (Sally) Sanchez, Everett, WA and her children, Loretta King, Diane Posey, Mark Sanchez, Seattle, WA and Julie Loper, Hammond, LA.

Funeral Information

Funeral services will be held 10:00 A.M. Tuesday, April 22, 2014, at Southern Funeral Care, 10510 Riverview Drive, Riverview. Interment will follow at Florida National Cemetery, Bushnell, FL with military honors. The family will receive friends Monday evening, April 21, 2014, from 6:00 until 8:00 P.M. at the funeral home.