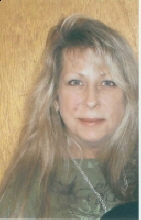 Obituary for Tami Christine Albritton
Tami Christine Albritton

ALBRITTON, Tami C., 47, of Bradenton, passed away on Saturday, August 1, 2009. Preceded in death by her brother, John, she is survived by her son, Johnny Zack Giles, Bradenton; father and step-mother, Harvey Clark and Mary Albritton, Crawfordville, FL; mother and step-father, Beverly and Lawrence Pierce, Riverview; maternal grandmother, Dianna Mierendorf, Bradenton; two brothers, Scott of Bradenton and Jeremy of Tallahassee, FL.

Funeral Information

Funeral services will be conducted 7:00 P.M. Wednesday, August 5, 2009, at Brown and Sons Funeral Homes, 5624-26th Street, West, Bradenton, with the family receiving friends one hour prior to services.
Read More