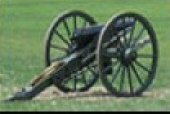 Obituary for Steven Ray Alltop
Steven Ray Alltop

Steven Ray Alltop, 47, of Riverview, FL, passed away on Friday, February 25, 2011. A native of Lockport, NY, he had resided in the Tampa Bay area for most of his lifetime. He loved to skateboard and was given the nickname "Sticker Steve" and was a member of the reenactment group, 1st Stuart Horse Artillery. He is survived by his son, Zachary, daughter, Lisa; parents, John Alltop and Maxine Alltop; brother, Ricky Alltop and sister, Vicky Gallo.

Funeral Information

A Memorial Service will be held at a later date at one of the reenactments.
Read More