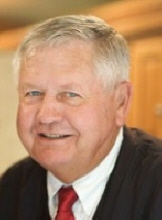 Obituary for Stephen Douglas Schriver
Stephen Douglas Schriver

SCHRIVER, Sr., Stephen Douglas, 67 years young, passed away suddenly on, May 15th, 2010, in Tampa Florida. He is survived by his wife of 44 years, Sharon; mother, Lillian, from Lakeland; brother, Mike (Jane); two sisters, Patricia Montalbano (Tom) and Jenny Ficarra (Jeff); two sons, Bill (Ruth) and Steve (Rita); and six grandchildren, Bailey, Zoe, Gabriella, Aidan, Presley, and Maya. As a strong and dedicated American patriot, Steve served in the U.S. Marine Corp as a Drill Sergeant in Parris Island. Additionally, he earned the 1962 "Marine Athlete of the Year Award". At the age of 24, he picked up a golf club for the first time, teaching himself how to play. This was to become his lifelong passion. His excellence gave him the opportunity to become a PGA Tour Professional, PGA Teaching Pro, and Senior Tour Player. His personal drive was evident also in becoming an Owner/Operator of several new Auto dealerships, and later a fixture of Crown Club at Lazy Days R.V. Supercenter, in Tampa. In addition to all the areas he excelled in professionally, he was a dedicated and loving husband, father, and grandfather. He lived the life of the Marine Corp Motto--"Semper Fidelis", meaning "Always Faithful". Those that knew him best would agree--"knowing you has made our life better in many ways, Steve. You have been fair and honest in business over the years. We trust you. We respect you. You are one of those few people who still have values. It is a pleasure and an honor to know you. My family and I love you and I am not ashamed to say so.

Funeral Information

The visitation service will take place Friday, May 21st, at 6:00 PM and the service begins at 7PM at Bell Shoals Baptist Church in Brandon, Florida.