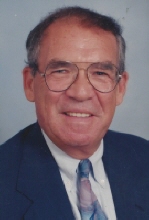 Obituary for Stephan J. Ross
Stephan J. Ross

ROSS, Stephan J., of Tampa, passed away on Sunday, August 25, 2013. Born in Danbury Ct., he lived in Tampa since 1956. He graduated from Bexley H.S., Ohio State Univ. and Stetson College of Law and was a 1st Lt. in the U.S. Army. He spent most of his life loving sailing and was a member of the Davis Island Yacht Club. He was recognized with distinction for his 50 yrs. of membership in the Florida Bar Assoc., June 2013. During his lifetime he held the positions of Acting Municipal Judge - City of Tampa, U.S. District Court Mediator, and as Pres. and Dir. for the Bay Area Legal Services. He was involved with the FL Public Service Comm. and the Amer. Arbitration Assoc. He had received honors and awards for FL Bar Presidents Pro Bono Service Award for legal services to the poor in 1982, Director of Distinguished Americans 2nd Edition for services to the community, presented by the American Biographical Institute, Who's Who in Amer. Lawyers 3rd Edition. He was a member of Egypt Temple Shrine, Scottish Rite, York Rite, John Darling Lodge #154 and Phi Alpha Delta. He was preceded in death by both parents and son "Skip" and survived by his loving wife, Molly; one daughter, Adrianne (William) Nelson of California, 2 stepsons, Charles (Susie) Shackleford and Bobby (Rachel) Shackleford of Mississippi and 8 grandchildren. He is also survived by 2 sisters, Lynda (Howard) Levy of New York and Minnette Webster of Valrico and several nieces and nephews.

Funeral Information

A memorial gathering will be held at the Davis Island Yacht Club at 4:00 P.M. on Saturday, August 31, 2013.