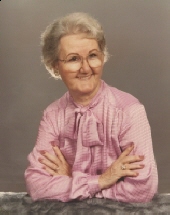 Obituary for Sara M. Barnes
Sara M. Barnes

BARNES, Sara Martisha Mook, 94, of Jupiter, FL, passed away on Wednesday, December 9, 2009. Born August 14, 1915 in Tampa FL, daughter of Doddridge G. and Martisha Pearle Mook, the family moved to rural Limona, FL, where she lived until she married and moved to Greenwich, CT. In 1963 she returned to Brandon, FL with her husband and youngest child. She is the beloved mother of Sara M. Murphy, of Portsmouth R.I., Carol J. Barnes of Norwalk, CT, and W. Doddridge Barnes of Jupiter, FL, six grandchildren, 13 great-grandchildren and two great-great-grandchildren. She was predeceased by three sisters, Carmolette Skellet, Velma Barber and Evelyn Collins, and brother, Philip G. Mook, as well as two of her grandchildren. Her home, family and friends were the focus of her life and she cared for her ailing husband for several years before his death. Throughout the years of their marriage, she was instrumental in the management of her husband's businesses. She was a member of the First Congregational Church in Old Greenwich, CT and the First United Methodist Church in Brandon, FL.

Funeral Information

Graveside services will be conducted 2:00 P.M. Saturday, December 12, 2009, at Limona Cemetery, Brandon, FL.
Read More