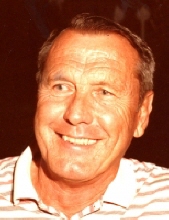 Obituary for Samuel Taliaferro Skelton
Samuel Taliaferro Skelton

SKELTON, Samuel Taliaferro, 87, of Brandon, FL, passed away on Thursday, March 10, 2016. Sam served his country in the US Navy for 7 years. He and his wife relocated to Brandon in 1962 with their two sons. He went on to be the founder and owner of Brandon Air Co. Sam enjoyed life to the fullest making friends wherever he went. After retirement, Sam and his wife traveled throughout the United States and many different countries. Sam enjoyed playing golf, fishing and spending time with his family. He was also a member of Brandon Masonic Lodge. Sam's beautiful soul has now joined his son, Christopher Skelton. He is survived by his wife, of 62 wonderful years, Doris Skelton; his son, Samuel Mark Skelton; daughter-in-law, Belinda Skelton; his grandchildren, Jaclyn Caruthers, Samuel Mark Skelton, Jr., their spouses, Charles Henry Caruthers and Christina Skelton; along with 8 great-grandchildren, Tyler, Travis, Lucas, Adrianna and Ashlei Skelton and Jaxon, Madelyn and Paityn Caruthers.

Funeral Information

A Celebration of Life service will be held 11:00 A.M. Saturday, March 19, 2016, at New Hope United Methodist Church, 120 N. Knights Avenue, Brandon, FL 33510.