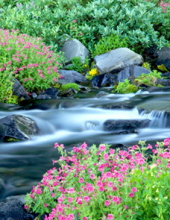 Obituary for Roslin Grady Springer
Roslin Springer was born May 23, 1942 to Helen Arnold Grady and John Dowd Grady in Rome, Georgia. Roslin graduated from Brandon High School as valedictorian in 1960 and earned a B.S. from Phillips and National Universities.
Roslin was a minister of the Christian Church (Disciples of Christ) and had served as a pastor for over thirty-five years. Since her retirement, she had been active in leading spiritual retreats, functioning as a church camp chaplain and as Interim Minister for churches in transition.
Roslin lived in Valrico, Florida where she enjoyed entertaining friends and family. Roslin loved traveling and combined that joy with her photography to publish "Hidden in Plain Sight", a book of parables based on her pictures. Her love of writing was shared in another published book, "It's My Story, And I'm Sticking To It". This compilation of short stories offered insight into her life with humor and love. What she loved most, however, was spending time with her grandson.
Roslin is survived by her daughter Shawn Tubaugh, grandson Caleb Tubaugh, brother John Grady, and sister-in-law Karen Grady.
A memorial service will be held at 1 p.m. January 21, 2023 at The Retreat at Silver Springs in Silver Springs, Florida. The family has asked in lieu of flowers, donations be made to the Roslin Springer Memorial Fund at The Retreat at Silver Springs, 6455 East Silver Springs Blvd., Silver Springs, Fl 34488. This memorial fund will provide money for deserving campers to be able to attend the conference events at this facility, which has long been a very special place for Roslin.
Read More