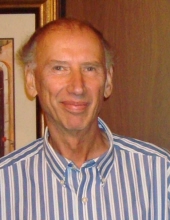 Obituary for Ronald G. Dean
Ronald G. "Ron" Dean, 78, of Riverview, FL, passed away on Wednesday, January 12, 2022. Born November 4, 1943, in Winston-Salem, NC, he had resided here since 2007 coming from Raleigh, NC.
He is survived by his wife, Bonnie McLean Dean, who he married on January 14, 1989; his brother, Lee Ray his wife (Gwen) Dean and a niece and nephews; his sister, Glenda Dean and husband (Willie) Thornton.
He went to Griffith Elementary school in Winston-Salem, NC, Emmanuel College, Franklin Springs, GA, East Carolina University, Greenville, NC and Southern Illinois University, Carbondale, IL.
He was a Physics Engineer and worked as a Quality Control Manager for Phillips until retiring in1987 and then he did Physics Engineering consulting work. Ron and Bonnie lived in Raleigh, NC from 1989-2007, where Ron built and finished their first home by his self and where they got married in 1989 as well.
They travelled through the U.S. three months out of the year, since the year 2000, enjoying the Lord, Mountain Biking, Snow Skiing, seeing family and friends and writing computer programs, as well as exploring National Parks and other sites and scenery.
He was a member of the Tampa Bay Snow Skiers and Boarders, Tampa, FL. Services will be private. In lieu of flowers, please make donations to Emmanuel College, Franklin Springs, GA.
Read More
Events
Memorial Contribution