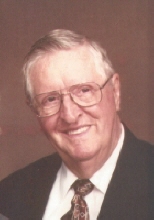 Obituary for Rodney Russell Osborn
Rodney R. Osborn

OSBORN, Rodney Russell, 89, passed away on Wednesday, January 15, 2014. Born in 1924, he was preceded in death by his wife, Peggy Price Osborn; sister, Elizabeth and brothers, Frank and Vernon. He was the son of Russell and Mary Alberta Osborn of Sault Ste Marie, MI. He is survived by his sons, Timothy (Charlene) and James (Annette) and two grandchildren, Luke and Shannon. He served in the US Marine Corp during WW II for 26 months, training in San Diego, CA and then going overseas in the Pacific area to Guam and Saipan to join the 2nd Marine Division, Motor Transport Battalion. He went into Nagasaki, Japan with the 2nd Marine Division on occupation duty for over a year and returned to the United States in 1946 with the Division's return. After discharge from the Marine Corp, he attended Michigan State University, graduating in 1950. He and his wife, Peggy, moved to Florida in 1953 where they have resided to this date. Rodney taught Vocational Agriculture at Wimauma School, Hillsborough High School and Mann Jr. High School. He received his Master's degree from the University of Florida in 1959 and served as Assistant Principal at King High School, Brandon High School and then was appointed Principal at Dowdell Junior High School in 1968, where he remained until his retirement in 1986. He was a founding member of the Brandon Lion's Club and served as President for 2 years. He was a member of the First United Methodist Church, 120 N. Knights Avenue, Brandon, FL 33510, and for many years a volunteer at Brandon Hospital for over 15 years after his school retirement.

Funeral Information

A Celebration of Life service will be held 2:00 P.M. Saturday, January 18, 2014, at the First United Methodist Church of Brandon with a reception to follow in the social hall.