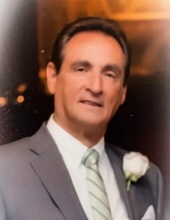 Obituary for Robert Wesley Hatfield
Robert (Bob) Wesley Hatfield, of West Chester, Ohio, was born on November 21, 1946 in Cincinnati, Ohio, a son to Dorathy (Wullenweber) Hatfield and James Otis Hatfield. Bob was drafted to the US Army in 1966 and served honorably during the Vietnam War. Upon returning from service, Bob used his GI Bill to attend the University of Cincinnati, where he earned his bachelor's degree in accounting. Bob traversed the business world and eventually became the operations manager of a large distribution network that required him to travel all over the United States. In 1987 Bob switched professions and became a systems analyst, affording him the ability to concentrate on raising his three young boys. Bob's passion was his boys, and he dedicated all his time and energy to providing them with the best opportunities while being a single parent. In the year 2000 Bob married the love of his life, Michele, and expanded his family with four stepchildren. Bob and Michele's partnership successfully raised seven children, five of which have post graduate degrees. Continuing his life filled with love and laughter Bob retired to his condo in Florida where he maintained an active lifestyle with a group of close-knit friends. Bob passed away unexpectedly on Sunday, November 1, 2020, while at his condo in Florida. Bob's innate ability to strike up a conversation, sense of humor, laughter, and passion for life will be sorely missed.

Bob's legacy will be carried on by his loving wife of 20 years, Michele Kufer Hatfield; a son, Wesley (Karen) Hatfield of Lexington, KY; a son, James Cory Hatfield of Milford, OH; a son, Matthew Hatfield of Okeana, OH; a step daughter, Lindsay (Michael) Koehl of Harrison, OH; a step daughter, Ashley (Tony) Gray, of Cincinnati, OH; a step daughter, Whitney (Bill) DuBois, of Cincinnati, OH; a step son, Timothy (Rachel) Bennett of Cleveland, OH; a brother, Jim (Sandra) Hatfield of Colerain, OH; a sister, Sandra Wells of St. Petersburg, FL; a sister, Sheree (Tom) Rosfeld, of Cincinnati, OH; a brother, Richard Hatfield of Cincinnati, OH; and twelve grandchildren, Carson, Nolan, Aaron, Luca, Russell, Anderson, Charles, Josephine, Chloe, Arthur, Drew, and one more expected in December. A Memorial Visitation will be held at Hodapp Funeral Home, 6410 Cincinnati Dayton Rd., Liberty Twp., OH 45044, on Saturday, November 14, 2020, from 10AM until time of Celebration of Life Service at 12 Noon. In lieu of flowers, donations may be made to The Fraternal Order of Police of Ohio.
Read More
Events