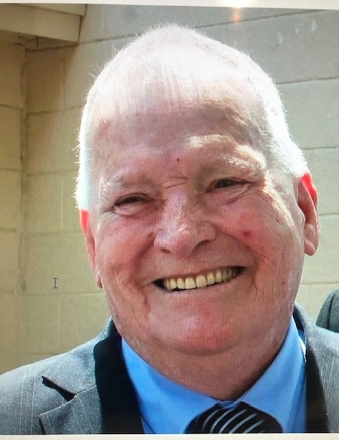 Obituary for Robert St. Amant
ST. AMANT, Robert, 92, of Lithia, passed away on Friday, May 12, 2023. He was born on June 16, 1930 in Tampa, Florida to Edward St.Amant and Annie Newman St.Amant. He was predeceased by his parents, siblings Rosalie Garofali (Anthony), Charles St. Amant (Edith), Mary Wilson (Woodrow), Lawrence St.Amant (Marie), Jack St.Amant (Sara), Edith Tobul (Louie), and Alfred St. Amant (Regina), Grandaughter Kailey St. Amant and his loving wife Barbara St. Amant. At the age of 15 he decided to enlist into the Army during WWII, fortunate for him the war ended and did not have to serve and joined the Army reserve. On August 11, 1950 Robert enlisted in the United States Navy and served on the USS Marshall (DD-676) during the Korean War conflict and received an honorable discharge in 1954.
He then met his future wife and later married Barbara Beattie on October 15, 1954 in Tampa, Fl. After living in Tampa for several years, they moved their family to Lithia in 1970 where he resided most of his life. He was of the catholic faith and was a member of St. Clement's Catholic Church, Plant City, FL. He is survived by son, Robert N. (Whitney) St. Amant, Jr ; daughters, Theresa A. (Dick) Cornett and Patricia C.(Mitchell) Zolna; grandsons Justin (Maribeth) Pope, Zachary Zolna; granddaughters, Kristin (Matthew) Lyvers, Courtney (James) Allen, Shelby (David) Escobio, Marissa Zolna, great grandchildren Colby, Blake, Emily, Michael and Carden, Sister in law, Joan Douberley; and many nieces and nephews.
He became employed with the Seaboard Coastline Railroad later known as CSX in Tampa, FL and retired after 37 years. Dad did not consider himself a hero however he did help save a few lives during his career with the railroad. After retiring from the railroad he spent most of his time spoiling his grandchildren and traveling. He enjoyed gardening, fishing, traveling and spending time with his family and his 2 four legged companions Bella and Waggy.
Funeral Mass will be held at 12:00 P.M., Monday, June 5, 2023, 1115 Pelote Cemetery Road, Lithia, FL 33547.
Read More