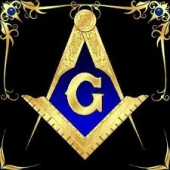 Obituary for Robert Lloyd Hutchinson Sr.
Robert "Lloyd" Hutchinson, Sr.

HUTCHINSON, Sr., Robert "Lloyd", 84, of Brandon, passed away on Sunday, October 23, 2011. A native of Limona, FL, he was a life-long resident of the area. He was a member of the Brandon Masonic Lodge#114, F.A.M. and the Low Twelve Club. He is survived by his wife, Rita; sons, Robert (Lulu) Hutchinson, Jr., Brandon and John (Kendra) Hutchinson, Land O'Lakes; daughters, Sharon (Charles) Lewis and Tina (Michael) Earle, both of Brandon; brothers, J.R. Hutchinson, Brandon and Barney Hutchinson, LA; sister, Roxie Rasco, Bridge City, TX; grandchildren, Ricci Lynn, Shelli, Chuck, Chris, Jarrod, Jennifer, Jordyn and Kara and great-grandchildren, Chelsea, Callie, Courtney, Haylie, Zack, Brayden, Logan, Andrew, Matthew and Dylan.

Funeral Information

Funeral services will be held 10:00 A.M. Friday, October 28, 2011, at Southern Funeral Care, 10510 Riverview Drive, Riverview, with the family receiving friends one hour prior to services. Masonic graveside services will follow at New Hope Cemetery, Brandon.
Read More