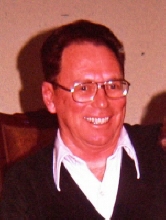 Obituary for Robert E. Morrison
Robert E. Morrison

Robert E Morrison, 91, of Riverview, FL, peacefully passed away, Thursday November 12, 2015 in Tampa, FL surrounded by his wife daughters. He was born in Lower Waterford, Vermont to parents, Mervyn and Anita Morrison. He is survived by his wife of 66 years Marilyn Fitch Morrison, by his daughters, Jane (John) Dragoo and Patricia (Barry) Parkison; by son Robert (Kathy) Morrison, by daughter Mary (James) McCullagh, ten grandchildren; Brittany Klein, Johnny (Stacey) Dragoo, Robert (Shannon) Dragoo, Benjamin (Marjorie) Parkison, Jennifer (Jason) Antin, Derek (Julie) Wolfe, Erika (Anthony) Fremanis, Hannah Morrison (Brian Grimmer), Shannon (David) Lennon, Sarah (Justin) Ball; seventeen great-grandchildren; Will, Sam Molly Klein, Maggie, Josie Ruthie Dragoo, Braydon Beai, Charlotte Penelope Dragoo, Madeleine Parkison, Ella Isaac Wolfe, Ajia, Mila, Nash Fremanis, Norah Grimmer, James Ball. Born in the village of Lower Waterford, VT, he graduated from St. Johnsbury Academy in 1942. He served in the Army, Company C, 280th Engineers Combat Battalion, and was involved in the landing in France including fighting in the Battle of Bulge during WWII. Following the war, he completed his Civil Engineering degree from UVM and married his High School sweetheart, Marilyn. As a Civil Engineer, he was involved in many projects including building the interstates from the NY Throughway to Interstate 65 by Louisville. He settled his family in Muncie, the Cowan area, and served the area as a Boy Scout Leader, member of the Lions Club and a dedicated member of the Oakville First Brethren Church. He loved woodworking and building, hunting, fishing, camping and anything outdoors. He had a love for music and could play many instruments and even enjoyed singing in the choir. Robert Morrison was the truest example of a husband and father devoted to family here on earth. So much of his life he spent nurturing and giving to family. He was an endearing husband to his wife Marilyn, and showed to be a dedicated father, and those same qualities are being reflected in the lives of his children, grandchildren great-grandchildren. Robert E. Morrison lived the life that God described in Proverbs 22:1. "A good name is more desirable than riches; to be esteemed is better than silver or gold."

Funeral Information

Funeral services will be held 11:00 A.M. Saturday, November 21, 2015, at Southern Funeral Care, 10510 Riverview Drive, Riverview, with the family receiving friends one hour prior to services.