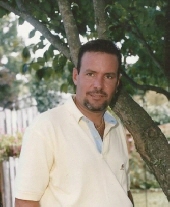 Obituary for Robert Brent Hale
Robert Brent Hale

HALE, Robert Brent, 50, of Tampa, passed away on Tuesday, May 12, 2015. A native of Denver, CO, he had resided here for 17 years coming from Terre Haute, IN. He was a 17 yr. employee of Verizon Communications, a member of the Krewe of Caribbean Cowboys, a 1983 graduate of New Haven High School, New Haven, IN and a 1986 graduate of Mid America College of Funeral Service. He is survived by his parents, Tom and Loretta Hale, Cape Coral, FL; brother, Michael A. (Sandra) Hale, New Haven, IN; sister, Robin E. (Stanley) Peters, Cape Coral, FL; 6 nieces and nephews and 14 great-nieces and nephews.

Funeral Information

A Celebration of Life will be held Saturday, May 30, 2015, from 2:00 until 4:00 P.M. in the Oasis Club at Egypt Shrine, 4050 Dana Shores Drive, Tampa, FL. The family will receive friends Saturday, June 13, 2015, from 1:00 until 3:00 P.M. at Roselawn Funeral Home, 7500 N Clinton St, Terre Haute, IN, with a graveside service at 3:30 P.M. at Roselawn Cemetery. A reception will follow at the Marine Corp League, 7339 N Clinton St, Terre Haute, IN.