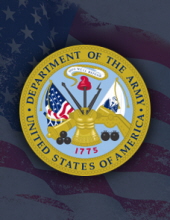 Obituary for Richard Charles Garner
Richard Charles Garner



GARNER, Richard Charles, 93, of Riverview, FL, passed away on Monday, December 18, 2017. A native of Decatur, IN, he had been a long-time winter resident of the area. He was a US Army WW II veteran, a member of Crescent Avenue United Methodist Church, Fort Wayne, IN , the Masnic Lodge, Scottish Rite Valley and a Shriner. He is survived by his son, Brad Garner; daughter, Jayne A. Hickman; 6 grandchildren and 7 great-grandchildren.



Funeral Information



Services will be held at a later date in Indiana.