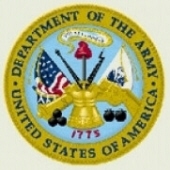 Obituary for Reuben Charles Wittman
Reuben Charles Wittman

WITTMAN, Reuben Charles, 82, of Valrico, passed away on Thursday, December 2, 2010. A native of Evanston, IN, he had resided here since 1970 coming from Newburgh, IN. He was a US Army Korean War veteran and the recipient of two Purple Hearts and the Bronze Star. He was a member and loyal staff member at Immanuel Lutheran Church, Brandon and a member of the VFW, Evansville, IN. He is survived by his wife, Wanda; sons, Karl and Darin Wittman; daughters, Gloria Rodriguez-Leon and Darla Alford; brothers, Edward and Alfred Wittman; sister, Leoma Welsh; eight grandchildren and four great-grandchildren.

Funeral Information

Funeral services will be held 6:30 P.M. Tuesday, December 7, 2010, at Immanuel Lutheran Church, 2913 John Moore Rd., Brandon, with the family receiving friends from 4:30 until service time.