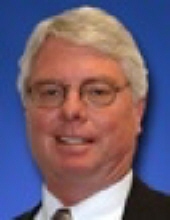 Obituary for Raoul A. Webb
Raoul A. Webb

WEBB, Raoul A., 64, of Brandon, passed away on Thursday, March 13, 2014. A professional engineer with more than 43 years of experience in the building and engineering industries, his background includes forensic engineering; building physics; building envelope analysis; HVAC design and analysis, solar energy design, analysis and research; energy recovery and conversion systems design and analysis; industrial ventilation design and analysis; nuclear physics; commercial nuclear power plant design, analysis and operation; research in the thermal sciences; and mechanical contracting and global thermodynamics. Raoul has provided expert testimony in building construction defects including building physics, building enclosure failures and HVAC system design, installation and operation. He received his BS in engineering from the University of Central Florida, and an MME from the University of South Florida. He was a Principle Consultant at Environ International Corp., Tampa. He was preceded in death by his parents, Raymond and Barbara Webb and is survived by his wife, Karen; daughter; Melissa Conley; sons, Shawn (Brandi) Conley, Cooper (Alex) Webb, Wesley (Rachael) Webb and Braughton Webb; brother, Frank Webb and one grandson.

Funeral Information

The family will receive friends 6:00 until 8:00 P.M. Wednesday, March 19, 2014, at Southern Funeral Care, 10510 Riverview Drive, Riverview.