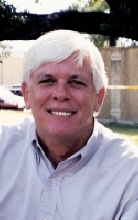 Obituary for Phillip Ficca
Phillip Ficca

Phillip Ficca, 58, of Riverview, went peacefully in his sleep on Saturday, January 10, 2009. A loving husband, father and friend, he was preceded in death by his mother, Agnes Ficca Brock and is survived by his wife, Gail; son, Adam and brother, Tony.

Funeral Information

Funeral services will be conducted 1:00 P.M. Wednesday, January 14, 2009, at Southern Funeral Care, 10510 Riverview Dr., Riverview, with the family receiving friends from 11:00 A.M. until service time. Interment will follow at Serenity Meadows Memorial Park, Riverview, FL.