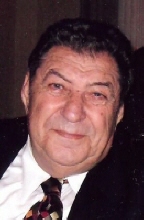 Obituary for Paul Joseph Corso
Paul J. Corso

CORSO, Paul J., 84, of Seffner, passed away on Saturday, November 8, 2008. He is survived by his wife of 51 years, Louise; 2 sons, Paul (J.J.) Corso, Tampa and Mark (Lisa) Corso, Riverview; 2 daughters Tamra (Tony) Lorenzo and Wendy Corso Cornett, both of Brandon; 2 sisters, Anne Scolaro and Josie Fernandez, both of Tampa and 11 grandchildren.

Funeral Information

Funeral services will be conducted 11:00 A.M. Thursday, November 13, 2008, at Southern Funeral Care, 10510 Riverview Dr., Riverview, with the family receiving friends one hour prior to services.