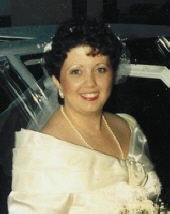 Obituary for Michelle Taylor Ehrich
Michelle Taylor Ehrich

EHRICH, Michelle Taylor, 51, of Riverview, passed away on Tuesday, November 24, 2009. A native and life-long resident of the area, she was a Brandon High School 1976 graduate, a member of the New Day Church, Brandon, a loan officer at the Credit Union and active in the American Cancer Society Relay for Life. She is survived by her husband, Ron; son, Jason Smith and daughter, Jennifer Smith, both of Riverview; step-son, Rick Ehrich, Tampa; step-daughter, Kim Cinque, Gainesville, FL; father, Thomas E. Taylor, Sebring, FL; mother, Bettye Taylor, Webster, FL; sister, Melissa Dixon, Sebring, FL; grandchildren, Joseph Cinque, Britton, Devan and Bailey Ehrich and several cousins, nieces and nephews.

Funeral Information

Funeral services will be conducted 2:00 P.M. Saturday, December 5, 2009, at Southern Funeral Care, 10510 Riverview Dr., Riverview, with the family receiving friends one hour prior to services. Interment will follow at Myrtle Hill Memorial Park, Tampa, FL.