Obituary for Michael S. "Mikey" Edenfield
If you are reading this, I am dead. I died on January 5, 2019. I was not "called home". I did not "go to be with the Lord". I died. Get over it. I have. I never believed in life after death. I hope that I was right. But if not, then remember what Mark Twain said, "Heaven for the climate, Hell for the company". I was born on March 7, 1951, in Dade City, FL. I was preceded in death by my loving parents, Cleon "Ed" and Margaret Agnes "Marge" Edenfield. They were very loving parents. They had to have been loving, otherwise they surely would have either drowned my brother, Mark, and myself, given us up for adoption or sold us to the CIA for lab experiments. I have no biological children of my own. However, I do believe that I made up for that through my efforts with Rotary's Camp Florida and the Teddy Bear Runs with the Rough Riders. That, and my having continued to act like a child myself on many occasions. Besides, there is a persistent rumor that the FDA and other government agencies had a double secret ban on me procreating. While I was an organ donor, the rumors of the Smithsonian Institute Museum of Natural History having asked for my liver for display next to certain a "organ" from John Dillinger are somewhat exaggerated. The size, color, hardness and overall horrible condition of my liver are not exaggerated, though. The size of Dillinger's "organ" remains a matter of speculation. To quote the rock band Blood, Sweat and Tears: "I swear there ain't no heaven and I pray there ain't no hell. I'll never know by living, only my dying will tell". As one of my law professors used to say: "This world is a risky place, and very few of us get out of it alive". I didn't. You won't. Enjoy life a little each day. I liked to live by the theory: "I would rather regret the things that I did rather than the things that I did not do". I think that I accomplished that. Sometimes to the chagrin or embarrassment of my friends. If my wishes are followed, I have been cremated and my ashes tossed off the dock at my home on Cindy Lane. Personally, I do not believe in burial. Cremation makes much more sense. My only true regret in having my body cremated is that there are a certain few people whom I would like to have been able to invite to apply Chap Stick to their lips before kissing my gluteus maximus. But it's the thought that counts. There will be a farewell party in the next 30 to 60 days. If you were a friend, you will receive an invitation from an amazing woman who I was lucky enough to call my wife, Michelle Grover. No flowers, no crying. Eat, drink and tell stories about me. Stick to the truth – with me, the truth was always stranger than fiction. Remember: Life should not be a journey to the grave with the intention of arriving safely in a pretty and well preserved body, but rather, it should be a wild assed ride, skidding in broadside, thoroughly used up, totally worn out, loudly proclaiming: "Wow!! What a ride". If you feel compelled to do something, don't waste your money on flowers. Send a check to Rotary's Camp Florida, 1915 Camp Florida Road, Brandon, FL 33510.
To send flowers or a remembrance gift to the family of Michael S. "Mikey" Edenfield, please visit our Tribute Store.
Events
Event Information
A Private Family Celebration at a later date
Memorial Contribution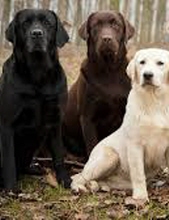 Thank you for sharing your
memory of Michael
Provide comfort by sending fresh
flowers from our local florist.
No thanks, please don't show me this again.