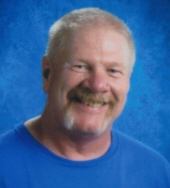 Obituary for Michael D. Williams
Michael D. Williams

WILLIAMS, Michael D., was born in South Kingstown,RI, on January 9th, 1956. He was the son of the late Hugh and Florence Williams, and passed away on Sunday, November 4, 2012. He is survived by his wife, Judy Williams; daughters, Kelly Williams and Abby Williams; brother, Hugh (Donna) Williams. After graduating from the University of Rhode Island, he served as an officer in the U.S. Army for four years. Michael then began a 27 year teaching career as an educator teaching in Colorado, Texas, and for the last 16 years at Burns middle school.. He loved the outdoors and was an avid scuba diver. He also enjoyed camping, boating, and watching his pride and joy, that being his two daughters play soccer, his friends also point out he was a pretty good boat captain. Most of all Michael was an outstanding friend, father, and husband.

Funeral Information

A celebration of his life will be celebrated 6:30 p.m. Thursday, November 8, 2012 at St. Andrew's United Methodist Church, 3315 Bryan Road, Brandon, FL 33511.