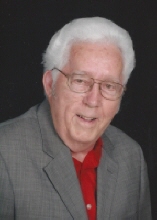 Obituary for Melvin Royst Sutley
Melvin R. Sutley

SUTLEY, Melvin R., 78, of Ruskin, passed away on Friday, May 9, 2014. A native of Tampa and life-long resident of Ruskin, he owned Plaza Barber Shop for 47 years, was the Ruskin Chamber of Commerce Man of the Year and a member of Northside Baptist Church, Ruskin. He is survived by his wife, Margaret; sons, Marlon and Kevin Sutley; daughters, Charlene Hamilton and Tracie Robinson; sister, Louise Riley; 9 grandchildren and 8 great-grandchildren.

Funeral Information

A Celebration of Life service will be held 11:00 A.M. Saturday, May 17, 2014, at Northside Baptist Church, 1301 US Hwy. 41, Ruskin. A reception will follow.