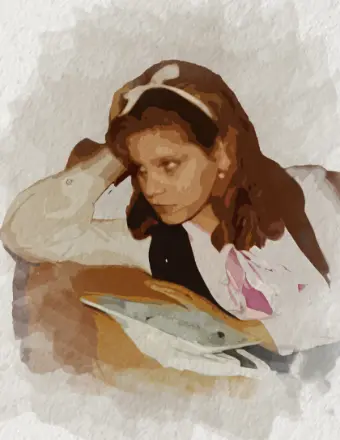 Obituary for Mary Lou Hernandez
On the morning of Sunday, July 16, 2023, at 9:06 AM, Mary Hernandez, 73, of Valrico,
FL, was reunited in Heaven with her husband, Robert, after spending 2 years and 4
days apart. Mary was born on July 26, 1949, at Bellevue Hospital in Manhattan, New
York to Raymond and Grace Fernandez, both of whom preceded her in death. Mary
was the fourth youngest child in a family with more than one dozen children. Mary spent
most of her childhood and young adult years living in Brooklyn, New York which is
where, in February 1970, she would meet her future husband, Robert. The two would
go on to spend the next 51 years and 5 months together and have five children, eleven
grandchildren and one great-grandchild.
Mary is survived by one son, Bobby Hernandez; four daughters, Tracy Cruz, Jennifer
Hernandez, Kelly Hernandez and Brittany Hernandez; six grandsons, Nick Cruz,
Brandon Hernandez, Anthony Verdejo, Atreyu Velez, Evan Velez and Damian Verdejo;
three granddaughters, Danielle Cruz, Courtney Cruz and Phoenix Hernandez; one
great-granddaughter, Lilah Velez; four sisters, Ruby, Gracie, Anna and Gloria; and a
small army of extended relatives of which there are far too many to list but all loved
dearly, nevertheless. Mary was preceded in death by her husband, Robert; two
grandchildren; four brothers; five sisters; and countless other family members.
Mary was an extreme lover of coffee, Vicks, reading, YouTube, lighthouses, Godzilla
movies, book stores, Salsa, scalding hot baths, British television shows, Batman,
Christmas, very inappropriate t-shirts and her family (especially her grandchildren).
Mary was an extreme hater of being talked to before her morning coffee, the beach,
bugs, rodents, cooking, socializing, politicians, Walmart, taking down Christmas
decorations, Janis Joplin, commercials, doctors, vegetables and pretty much all things
healthy. Mary was strong willed, hardheaded, effortlessly funny and kindhearted.
Without a doubt, Mary was one of a kind and she will forever be loved beyond words
and missed beyond measure. Our shining star.
Mary's family would like to give a special thanks to her doctor at Florida Cancer
Specialists, Dr. Wright for just simply listening, caring and making her comfortable. We
would also like to thank all of the amazing people at Lifepath Hospice for taking such
amazing care of our mother and for making it possible for her to be able to be in the
only place she wanted to be, at home in her bed. The people at LifePath Hospice truly
do God's work. Last, but definitely not least, we would also like to thank her sister and
best friend, Gloria. Titi Gloria, you gave your sister, our mother, the gifts of unconditional
love, laughter and happiness in what was certainly the darkest days of her life and in
return we all got a glimpse of her spunky and sassy light back, even if just for a little

while longer and for that, we will be forever grateful.
Services will be private.
John 11:25-26
25 Jesus said unto her, I am the resurrection, and the life: he that believeth in me,
though he were dead, yet shall he live:
26 And whosoever liveth and believeth in me shall never die. Believest thou this?
Read More