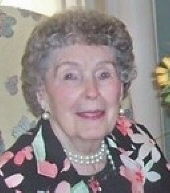 Obituary for Mary Inez Mears
Mears, Mary Inez

Mears, Mary Inez, 92, passed away on November 26, 2009. She is survived by her caregivers (niece), Chuck and Dianne Silliman and many nieces and nephews.

Funeral Information

Services will take place Wednesday, December 2, 2009 at 11:00a.m. with the family receiving friends one hour prior to services, at Groce Funeral Home in North Carolina. Interment will take place at Cane Creek Cemetery in North Carolina.