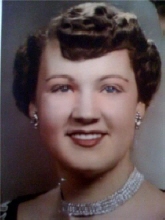 Obituary for Mary F. Rowland
Mary F. Rowland

ROWLAND, Mary F., 78, of Lutz, FL, passed away on Wednesday, April 8, 2009. A native of Webster Springs, WV, she had resided in Lutz, FL for one year coming from Alexandria, VA. She was a member of Wesley United Methodist Church, Alexandria, VA and was a volunteer for 16 years with the American Red Cross. The loving wife, of 56 years, to James E. Rowland, she is also survived by her sons, James Michael Rowland, Pittsburgh, PA, George Kevin Rowland, Alexandria, VA; son and daughter-in-law, Steven Mitchell and Jacqueline Andrea Rowland, Lutz, FL; daughter, Deborah Kay Rowland, Owings Mills, MD; brother, Charles Fowler, OH; sister, Patsy Norman, Waldorf, MD and four grandchildren, Katie Marie Rowland, Stefanie Patricia Rowland, Alexis Anne Rowland and Alyssa Andrea Rowland.

Funeral Information

Services will be conducted 9:00 A.M. Tuesday, May 12, 2009, at the Ft. Myers Chapel, adjacent to Arlington National Cemetery, with inurnment following in Arlington National Cemetery. Please arrive at 8:30 AM in the parking lot at Ft. Myers Chapel. Please Note- Ft. Myers is in a 'heavily' traveled commuter area. Please give enough time to arrive promptly. A Luncheon to 'Honor the Life of Mary F. Rowland" will be at 11:30 A.M. Tuesday, May 12, 2009, at The Club at South River (in the South River Colony-East Estates), 3451 Solomon's Island Road (Route 2), Edgewater MD 21037, (410) 798-6004.