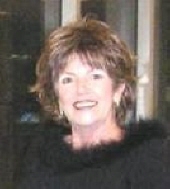 Obituary for Margaret L. Wynn
WYNN, Margaret L. "Margie"

WYNN, Margaret L. (Margie), a prominent Realtor in Brandon, passed away on Sunday, December 31, 2006, after a courageous battle with cancer. Born March 9, 1945, in Spangler, Pa., she moved to Tampa in 1956 and attended Roosevelt, Madison, Plant and graduated from Chamberlain. She relocated to Brandon in 1968, and in 1978, she founded Wynn Associates, Inc., which quickly became a leading real estate brokerage firm in southeast Hillsborough County. Margie always worked hard and was very dedicated to her profession. She also took time to enjoy life and have fun. Anyone near Margie knew her to be a people person, an outgoing and charming personality. She enjoyed travel but most of all, enjoyed her family and friends. She shared her many friends; bringing them together to share their collective life experiences. They have formed strong bonds and will continue to get together, to commemorate their love for Margie and their mutual experiences. She leaves a legacy of caring and true friendship. If they jitterbug in heaven Margie Wynn will be one of the best on the bandstand. She loved to dance and she danced with many groups creating memories for many years. Margie became a licensed real estate agent in October, 1966. Since then she has made her mark as a true professional. Margie possessed an uncanny knack of understanding both sides of the real estate transaction. Her skills
and dedication to professional ethics caused her to flourish and do well. She loved Brandon and worked hard to make it the best community it could be. She always found time to give back to the community which had provided her such success. Beginning in the early 1960's she gave countless hours of dedicated service to many organizations and individuals including, Nativity Church and School, Novemberfest, Cub Scout den mother, Youth Advisor for the East Hillsborough Youth Assn. for Retarded Children, Red Cross Volunteer, Jesuit High School and several Homeowner Associations. She served ten years as a Guardian ad Litem for the Sixth District of Child Abuse and was named the Protector of the Year in 2000. She was an active member of CHIPS, Cancer Help in Progress, at St. Joseph's Hospital. She served as a Director of The
Greater Tampa Association of Realtors, the Brandon Area Youth Soccer League, and The Brandon Chamber of Commerce, serving on the original committee that created the Brandon Balloon Festival. Let's not forget to remember her when the balloons fly this year and subsequent years. With pride she leaves her real estate operations, Wynn Associates, in the experienced hands of daughter Alicia Wynn and son Thomas Wynn. Margie leaves this world knowing they will carry on her legacy of professionalism, service and honesty for their clients. Preceded in death by her parents, Bert and Anna Edwards; brother, Joseph Bishop and sister, Helen Hass she is survived by her children Alicia, Thomas Michael Wynn; grandchildren, Summer JT Wynn; brother, John Edwards; sisters, Ruth Murphree, Rose Freda, Thelma Sintikakis and extended family. Special thanks to Dr. Joseph Sinkovics, his staff, St. Joseph's Cancer Institute, Life Path Hospice, RN Alan Fawk and wife Marlene,
devoted lifelong friends Judi Roberts, Judy Haney, and Vicki Skarulis, niece Betty Hall and husband Mike for their devoted care and support. A Memorial Mass will be celebrated 11:00 A.M. Saturday, January 6, 2006, at St. Francis of Assisi Catholic Church, 4450 SR 579, Seffner. In lieu of flowers, donations can be made, in her memory, to St. Francis of Assisi Building Fund, P.O. Box 1218, Seffner, FL 33583.

Funeral Information

A Memorial Mass will be celebrated 11:00 A.M. Saturday, January 6, 2006, at St. Francis of Assisi Catholic Church, 4450 SR 579, Seffner.