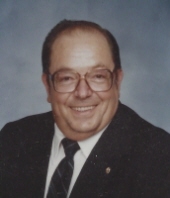 Obituary for MSgt Bernard P. Ferris, Sr., USAF Ret
Bernard P. Ferris, Sr.

FERRIS, Sr., MSgt Bernard P., US Air Force (Ret), 79, of Gibsonton, FL, passed away on Wednesday, February 26, 2014. Born in Jay, NY, he lived and attended school in Jay, Westport and Elizabethtown, NY. He was preceded in death by his parents, Sydney and Mildred Rivers Ferris, 6 sisters and 3 brothers. He is survived by his wife of 55 years, Marilyn Ferris; two sons, Col. Bernard P. Ferris, Jr., USAF and David Ferris, HCFR; daughter, Rebecca Ferris (Victor) Lukban; three granddaughters, Danielle and Christina Lukban and Deanna Ferris and many nieces and nephews. He served in the US Air Force for over 20 years and was a Vietnam veteran. He retired from MacDill AFB, and after his retirement, he worked as a mechanical design draftsman, a regional distribution manager and later became a construction and pavement management supervisor. He was a member of St. Anne Catholic Church and St. Francis of Assisi Catholic Church, was a charter member of St. Anne's Knights of Columbus Council, serving two years a Grand Knight and also two years as District Warden. Additionally, he was an ascribed member of the Institute of Charity.

Funeral Information

A Funeral Mass will be celebrated 10:00 A.M. Tuesday, March 11, 2014, at St. Francis of Assisi Catholic Church, Seffner. Interment will follow at Sarasota National Cemetery with full military honors. The family will receive friends Monday, March 10, 2014, from 6:00 until 7:00 P.M. at Southern Funeral Care, 10510 Riverview Drive, Riverview.