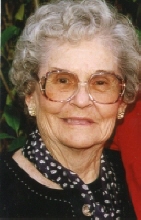 Obituary for Lillian Falkenburg Berger
Lillian Falkenburg Berger

BERGER, Lillian Falkenburg, 83, of Seffner, Fla., passed away peacefully on Thursday, April 7, 2011. She was born in Limona, Fla., at the family home on Falkenburg Rd., on February 3, 1928 to Elmer Falkenburg and Ruby Brooker Falkenburg. She attended Brandon High School from 1st grade through graduation from High School with the class of 1947. She married Donald Berger at the Brandon First Methodist Church on December 12, 1947, and gave birth to Karen Esther on December 27, 1949, and to Joseph Donald on August 6, 1952. Lillian was employed as Library Aide at Riverview Elementary School, assistant to the Librarian at Hillsborough Junior College, and as Office Manager at Marine Radiotelegraph Station WPD in Tampa. She was a founding member of the Holy Innocents' Episcopal Church in Valrico, and also volunteered with Meals on Wheels for 15 years. Lillian was first and foremost a wife, mother, grandmother, and role model to many people in her life. Survivors include her husband, Donald; daughter, Karen (Tom) Godfrey; son, Joseph (Jan) Berger; brother, Donald R. Falkenburg; grandchildren, Jeremy Starritt, Lianne Berger, Savannah Berger, and the Godfrey grandchildren, Geoffrey, Janice, Virginia, Timothy, and Edward; great-grandchildren, Derek Godfrey, Andrew and Timothy Godfrey, Ian and Matthew Griffin, Garret and Lia Godfrey.

Funeral Information

A memorial service will take place at 1 p.m. Saturday, April 16, 2011, at Holy Innocents' Episcopal Church, Valrico.