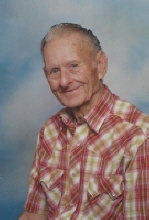 Obituary for Lester Thomas Hall
Lester Thomas Hall

HALL, Lester Thomas, 80, of Lakeland, passed away on Sunday, February 19, 2017. A native and life-long resident of the Plant City area, he was a truck driver and member of Lone Oak Baptist Church, Plant City, FL. He is survived by his wife, Emma Jane Fine; sons, James, Stevie and Timmy Hall; daughters, Angie Brauneker, Sherry Williams, Lisa Hall, Kimberly Hall, Marissa Valentine, Shell Chason and Shelley Hall; brothers, Charles, Glen David and Whit Hall; sisters, Nelda Santiago and Joann Green; 22 grandchildren and 17 great-grandchildren.

Funeral Information

Funeral services will be held 12:00 P.M. Friday, February 24, 2017, at Lone Oak Baptist Church, 3505 W. Lone Oak Rd., Plant City, with the family receiving friends one hour prior to services. Interment will follow at Mount Enon Cemetery, Plant City.