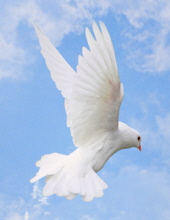 Obituary for Leslie Stephen Prigerson
Leslie Stephen Prigerson (Les) was born on February 5, 1935 in Brooklyn N.Y. and after losing his father just two years later, he and his mother settled in Sheepshead Bay, Brooklyn to be closer to extended family. He graduated from James Madison High School in 1952 and then he went to the University of Rochester (NY) graduating in 1956 with a Bachelor of Arts degree in Psychology. He then served for 2 years in the U.S. Army, stationed at Fort Knox, and achieving the rank of Private First Class. After being Honorably discharged he returned to NYC and began working with the NY Dept of child welfare. He spent several years as a case worker before transferring to the NYS Dept of Probation as an officer. He then transferred to the NYS Department of Parole, where he spent 30+ years, most of them at Arthur Kill Correctional Facility in Staten Island N.Y., ultimately retiring in 1995 as Brooklyn Bureau Chief. After his retirement from Civil Service he turned his attention to another passion, cooking. He studied at and worked for several years at Carol's Café on Staten Island. He permanently retired in 1999, moving to Florida to enjoy the warmer weather, to be closer to his children, and to worship the sun and work on his tan at every opportunity.
Over the years Les had many hobbies and interests. In his youth he spent much time outdoors in Brooklyn, gravitating toward the ball fields where he charmed his way into the outfield. His persistence paid off and he became the starting center fielder in high school and college, even making the college all-star team.
In his adult years he made candles, soaps, oils and vinegar's and dabbled in tennis. He was passionate about reading and loved movies. During the early 1970's he counseled people with substance abuse issues, and in the late 1970's he joined a Volunteer Ambulance group (Volunteer Heart Resuscitation Unit), becoming an EMT and riding the ambulance several shifts a week. He spent many years there, helping strangers and giving back to the community. Later he started teaching EMT courses to the next generation, simultaneously working shifts on the ambulance for two of the local hospitals, while also maintaining a full-time job.  
During the mid 1970's and 80's Les treated his family to a two-week vacation at Trout Lake Club in Diamond Point, N.Y. He would save his change in a jar all year so that his girls could enjoy a carefree vacation full of activities and adventure, and be able to splurge on lunch every day at the snack bar! At Trout Lake Club Les was truly in his element and would often be found reading a book in a lawn chair, sipping coffee and listening to classical music on his transistor radio. He made lasting friendships there and frequently spoke fondly of the time he spent at TLC.
Les was full of contradictions – he was petite (5'4") but loud and opinionated, cursed like a sailor but very well read, he was quick to anger and cried at sad movies, he was argumentative and curmudgeonly but sensitive and loving. He loved Classical Music and Classic Rock. He was also fiercely loyal - he loved the Brooklyn Dodgers and the woeful NY Jets (sorry Dad!).
His greatest joy was his children, and he never failed to tell others how proud he was of them and how much he loved being a father. He took great pride in seeing his grandchildren grow, and was delighted that he got to meet his great-granddaughter.
Les was predeceased by his mother Dorothy (nee Tobias) and father Irving. He is survived by his children Melissa Allen (Tom) and Michele Malkin (Michael), 3 grandchildren Stephanie Meier (Dan), Samuel Malkin and Matthew Malkin, and 1 great granddaughter Zoey Meier, as well as his beloved sister Jill Weinstein and his dear cousin Paul Tobias (Beth). He requested that there be no service, and internment will occur at a later date. If so desired contributions to the Tampa Bay Humane Society or your favorite local animal charity would be appreciated.
Read More
Events
Memorial Contribution